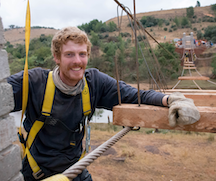 Frequently Asked Questions
What web browser should I use?
The Open edX platform works best with current versions of Chrome, Edge, Firefox, Internet Explorer, or Safari.
See our list of supported browsers for the most up-to-date information.
If I do not have the prerequisite knowledge, can I not take the course?
Anybody is welcome to take the course. Having the pre-requisite knowledge will improve your understanding of bridge design, but is not required. Most all of design is presented in an accessible format.
Who is required to take this course?
Bridge designers are required to take this course, yet anybody else interested in bridge design is welcome to also take it. It is suggested that construction and project managers also take this course, or portions of it.
Other questions?
We are still populating this page with information and would love to add commonly asked questions here. If you have a question, email education@eiabridges.org and we will get back to you shortly!